How to Shine on Your Phone Interview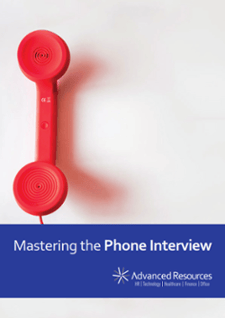 The phone interview is a common first step in the interviewing process. Employers often receive hundreds of applications for every position they have open, and the phone interview allows them to narrow that field of applicants. Your goal is to convince the interviewer that you are worth pursuing further in a face-to-face interview.
In this guide:
Before the call: preparation
During the call: making a great impression
After the call: action steps
Download the guide to start mastering the art of the phone interview.