Preparing Your Company for the Future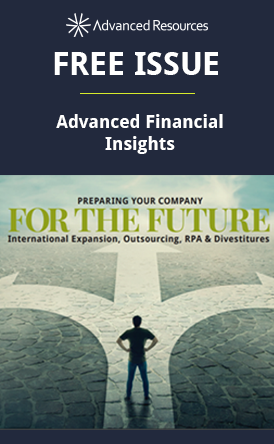 In the business world, companies that plan for strategic growth, implement operational efficiency and encourage ingenuity maintain a step above their competitors. In addition to being positioned to stay ahead they are also more resilient when faced with unforeseen challenges.
In this issue we explore how international expansion, outsourcing, RPA and divestitures can all be used to gain a competitive advantage.
In this issue:
Preparing Your Company for Divestitures & Spin-Offs
Robotic Process Automation for Fraud & Security Purposes
Shared Service Centers, Outsourcing & Offshoring
Pros & Cons of International Business Expansion