Are You Ready for a Career Change?
The first step in the job search process is to determine if you are ready for a change. You may be unhappy with your work, waiting on a promotion, wanting a raise, looking to relocate, or a number of other scenarios. So how do you know if it's time to move on?
In this free, 1-hour webinar, we will share how to decide if you're ready to enter the job market and provide tips to build a happy, rewarding, and successful career that you love.
Watch this webinar by completing the form on this page.
Share this event: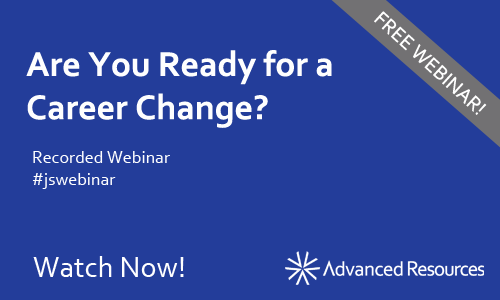 About Our Webinars
Advanced Resources is Chicagoland's top award-winning staffing firm. Our Job
Seeker Webinar series was developed to share our expertise, providing valuable
interviewing tools and techniques for those in the job search process. #JSWebinar