Join Advanced Resources For A Complimentary
Thought Leadership Event
Thursday, February 4, 2016
8:00 am - 11:00 am
This exclusive event is complimentary and open to leading HR and hiring professionals. As we kick off the new year, our panelists will share their experience, providing insight on the most important HR topics for the year to come.
These topics will include:
Non-Compete/Employment & Litigation Trends: Are you up-to-date on the most recent wage and hour rules?

Workplace Planning: Baby boomers are retiring, how are you addressing the leadership gap in your organization?

The War for Talent: Should you hire boomerang employees? Have you developed talent pipelines to address shortages? Are you doing anything unique?

Adapting to Change: How are you addressing virtual workers, outsourcing models, increasing technology, and more freelancers?

Training the Next Generation of Workers: Gen Z is entering the workforce in May, are you prepared?
Meet the Panel:
X
Josh Goderis, CCP PHR: VP HR-Underwriters Laboratories
Josh has more than 20 years of professional experience in HR roles, including work in Benefits, Generalist roles, Staffing, and as the Head of Global Compensation, Global Workforce Planning, and Global Talent Management, and most recently as the VP HR for the Commercial & Industrial Business Unit at Underwriters Laboratories. He has worked in Denmark running HR Operations for Europe and Latin America, and completed various leadership programs with UL, partnering with Northwestern University and Yale University. In addition to his PHR and CCP designations, Josh received his M.S.H.R. from Loyola University Chicago where he continues to be engaged, writing article and book reviews as well as speaking on several topics such as International Human Resources, Global Performance Management, and Global Compensation.
X
Gaile Omori, SPHR: VP HR - Athletico
Gaile is a seasoned HR leader with over 20 years of HR reinvention experience. She is an insightful team builder, executive leadership partner, and strategic/tactical operator with proven capabilities in change management/merger integration, people strategy development, HR operations, union avoidance/labor strategies, compliance/legal, and organizational effectiveness. Prior to joining Athletico, Gaile held manager and senior level HR positions at Millennium Pharmacy Systems, Sears Holdings Corporation, GE Capital, PNC Mortgage, and Advocate Health Care. She graduated with a B.S.B.A. in Business Administration from the University of Illinois and received her M.S.I.R. in Industrial Relations from Loyola University Chicago.
X
Andrea Goodkin, SPHR, SHRM-SCP: Partner & Human Capital Practice Lead – HUB International
Andrea is the practice lead at HUB International and has over 25 years of combined in-house human resource leadership and consulting experience across diverse organizations. She has developed a specialized talent for building and developing high-performing human resource programs and teams. Andrea applies this extensive experience to help clients build and implement cost-effective people optimization strategies and solutions that work for her clients' companies and their employees. Before joining Hub, Andrea was head of Human Resources for the Northern California offices of Baker & McKenzie, LLP, one of the world's largest global law firms. Andrea graduated with a B.A. in Psychology (Industrial/Organizational) from the University of Washington. She completed the HR Executive Program at Stanford University, and holds a number of HR certifications.
X
William J. Tarnow II: Partner - Neal, Gerber & Eisenberg LLP
Bill is chair of Neal, Gerber & Eisenberg's Labor & Employment Practice Group and represents and counsels companies and management in all facets of business and employment law and employment-related litigation before federal and state courts and administrative agencies. He serves as a speaker in the PLI Employment Law Program and regularly publishes articles, presents seminars, and training on a variety of employment issues, and has been contributing author to multiple Illinois editions of The Law Guide. From 2011 to 2013 Bill was listed as a "Rising Star" in Illinois Super Lawyers, and has been recognized as a Super Lawyer in the Employment and Labor practice area since 2014. He received his B.A. from the University of Illinois and his J.D. from the University of Illinois College of Law.
---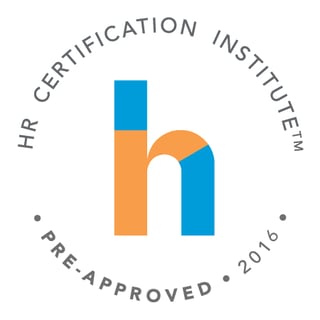 Earn 1.5 Credits!
The use of this seal is not an endorsement by the HR Certification Institute of the quality of the activity. It means that this activity has met the HR Certification Institute's criteria to be pre-approved for recertification credit.
---
Share this event:
Pin it! (click the image below)