Join Advanced Resources Technology at our WeWork Penn Station Office for an evening of cocktails and networking!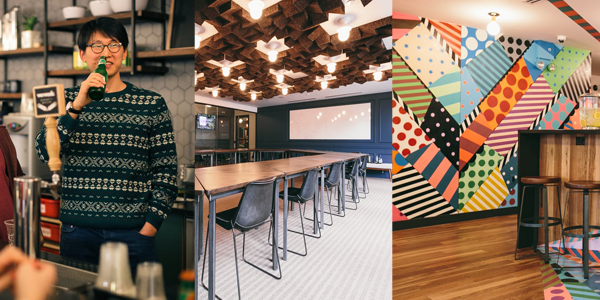 Thursday, November 17, 5:00 PM
Location:
WeWork Penn Station
315 W. 36th Street, 10th Floor, New York, New York
RSVP for this invite only event! We'll provide the space, the drinks, and the appetizers. All you have to do is show up and network! We look forward to seeing you.
Fill out the form on the right to RSVP.
About WeWork
WeWork is the platform for creators. We provide beautiful workspace, an inspiring community, and meaningful business services to tens of thousands of members around the world. From startups and freelancers to small businesses and large corporations, our community is united by a desire to create meaningful work and lead meaningful lives—to be a part of something greater than ourselves. Together we can accomplish much more than we ever could alone. Learn more about our community here.
Have friends who are interested in WeWork? When you help grow our community, you'll earn a 10% referral bonus every month for up to 1 year.
About Advanced Resources Technology
Advanced Resources' IT division offers a wide array of services to meet your needs and give you an edge over the competion. We offer staffing and consulting across application development, technical architecture, and functional & PMO areas such as business analysts, systems analysts, and project management.
Download our brochure to learn more.